Hunters Creek
13526 Village Park Dr.
Suite #202
Orlando Fl 32837
(407)601-6266
Windermere
5845 Winter Garden Vineland Rd
Suite #140
Windermere, FL 34786
(407)347-5843
Chemical peels are an important part of skin health. As an effective treatment option for most skin problems and concerns, they improve tone, texture, fine lines, wrinkles, acne breakouts and dark spots.
The post-peeling reality is a bright and healthy complexion.
In Vellisimo Windermere Medical Spa, we use the well known brand PCA SKIN®, which is the originator of advanced blended chemical peels, has been and continues to be a trusted industry leader in the development of effective treatments for professional use and products for patient use for over 25 years.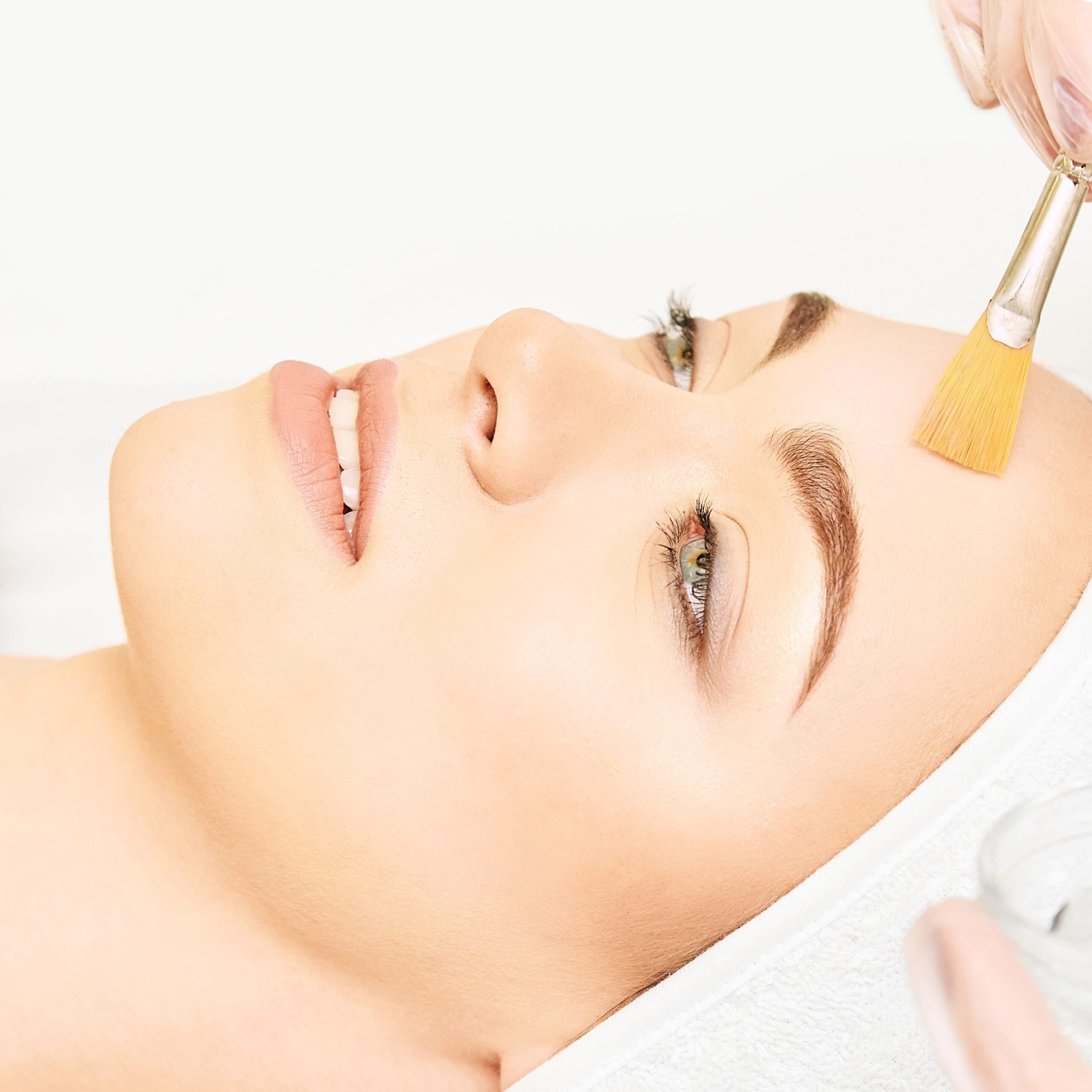 Peeling is exfoliation. When your skin detaches after a treatment, your skin releases dead or damaged surface cells and exposes new healthy cells on the surface.
This action is called cell turnover. Supporting the cell renewal process with chemical peels is what allows the skin to eliminate dead cells and bring new and fresh skin to the surface, with no signs of aging, sun damage, dirt and cell debris.
The result is a radiant skin. You will not necessarily experience visible skinning. That does not mean that his treatment was ineffective. All people experience different levels of peeling, depending on the type of skin, resistance, type of exfoliation and the amount of layers applied.
Others experience an exfoliation that is not visible. If you don't peel, your skin is still exfoliating. In this case, exfoliation occurs at the cellular level that cannot be seen with the naked eye.
At Vellisimo Windermere Medical Spa, our specialists will tell you what type of peel is best for your skin type.
At Vellisimo we use PCA peelings and products.
Sensi Peel
Sensi Peel® is formulated as a unique peeling option for all patients including those with highly sensitive skin. This gentle 6% TCA solution will improve surface texture and brighten the skin while helping to promote an even skin tone.
This peeling has the following benefits:
Improves surface texture and brightens skin.
Promotes an even skin tone.
Reduces the appearance of fine lines and wrinkles.
Peel with Hydroquinone 
PCA Peel® with Hydroquinone is recommended for acne and discolorations.
 Key benefits:
This enhanced Jessner's formula is for those who want an even skin tone and have no sensitivity to hydroquinone
This peel helps promote an even skin tone and a clear complexion
 Peel Hydroquinone FREE
 Key benefits:
This     solution is ideal for more sensitive skin types, ethnic skin, or those allergic to or sensitive to hydroquinone.
This treatment will help to rejuvenate and improve the appearance of breakout-prone skin while also promoting an even, bright skin tone.
Peel alternatives
Enzymatic Treatment
This advanced treatment combines gentle, yet powerful enzymatic and AHA exfoliation with unparalleled antioxidant and anti-inflammatory benefits. The result is bright, glowing, and strengthened skin. 
 Key Benefits: 
Papaya enzymes, tartaric acid, and lactobionic acid greatly improve skin texture and deliver gentle skin-smoothing benefits.
Resveratrol, grape fruit stem cell extract, grape seed oil, and grape seed extract work synergistically to provide powerful anti-aging and antioxidant benefits 3 Designed to provide overall skin brightening and an immediate post treatment glow.
Detoxifying pore Treatment
Clear pores, smooth skin, and reduce sebum production with this gentle and effective pore detoxifying treatment. This peel alternative delivers instant results, as well as long-term skin-clarifying benefits.
Key Benefits:
Reduces sebum production and shine
Minimizes the appearance of pores
Time-released AHA blend gently boosts skin exfoliation
Creating Expressions of Authentic Beauty
We are committed to bringing out authentic beauty and promoting  it through the nexus of physical, mental and spiritual wellness.